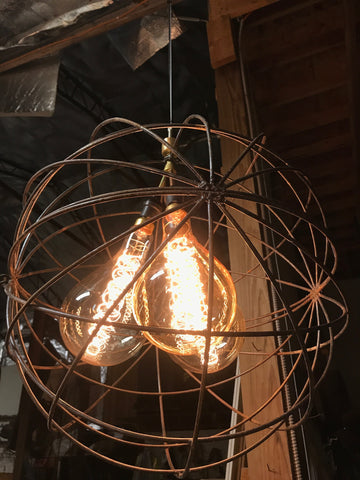 Modern 3-light orb-R
The modern 3-light orb is a great addition over a smaller table or corner nook.  This design was also featured on HGTV's Listed Sister. The cluster of large Edison bulbs gives off a soft amber glow. The chandelier is hung using aircraft cable adjustable system with up to 10 ft. of cable. If more cable length is needed for a higher ceiling height please send us a message.
Mounting hardware & 3 lights included in purchase. Bulbs last 3000 hours.
Please contact for pricing.