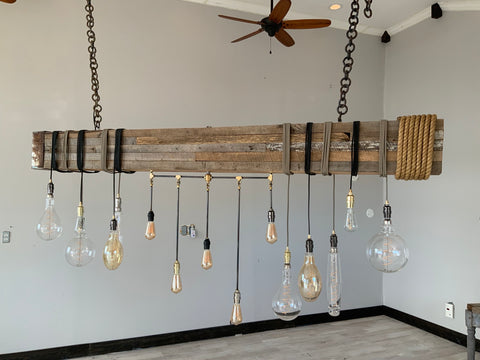 15 Light Linear Beam Chandelier-R
Customizable to your specifications, the options are endless. Mounted from 2 ceiling points, includes hardware, 6' piece chains x2. Prices vary by customizations.
To order choose from the following:
1.Beam material:Assorted Wood finishes (pictured), Solid Wood Beam, Metal Beam
2.Beam length:4' - 20'
3.Wiring & Drop Length:Assorted Wire & Pipe Drops (as pictured), Solid Rod Drops, Cord Wire Drops
4.Bulbs sold separately. Choose from an assortment (as pictured), Incandescent Edison style bulbs, LED oversized bulbs
Please contact us for any additional questions and custom orders.