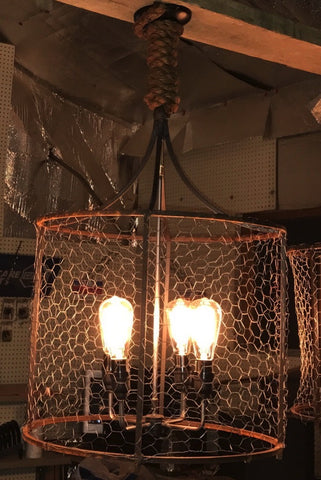 4 Cluster Chicken Wire Chandelier-R
Bring the barn indoors with our chicken wire chandelier. A four-light cluster beautifully illuminates any room using Edison style bulbs that last 3000 hrs.  Customize your light by choosing how you would like it installed from ceiling with a down rod, chain or rope with included pulley.
Contact us at lightedletter@gmail.com for pricing.